Keeping your marriage alive while Fulltime traveling with kids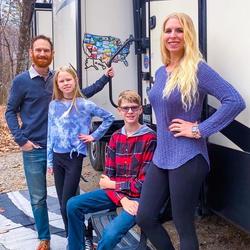 If you're thinking that RV travel with your spouse and kids will solve your marriage problems, think again! Nothing squeezes out your issues quite like living in the same 400 square feet every. single. day! Add all of the RV issues and mood swings to that and you have a recipe for a very strained marriage. Come join our talk and get some tips on how to enjoy fulltime travel without sacrificing your marriage!
---
Join the discussion
You need to be registered as an attendee in order to comment on this talk.
RegisterRegister
Categories covered
Proudly supported by